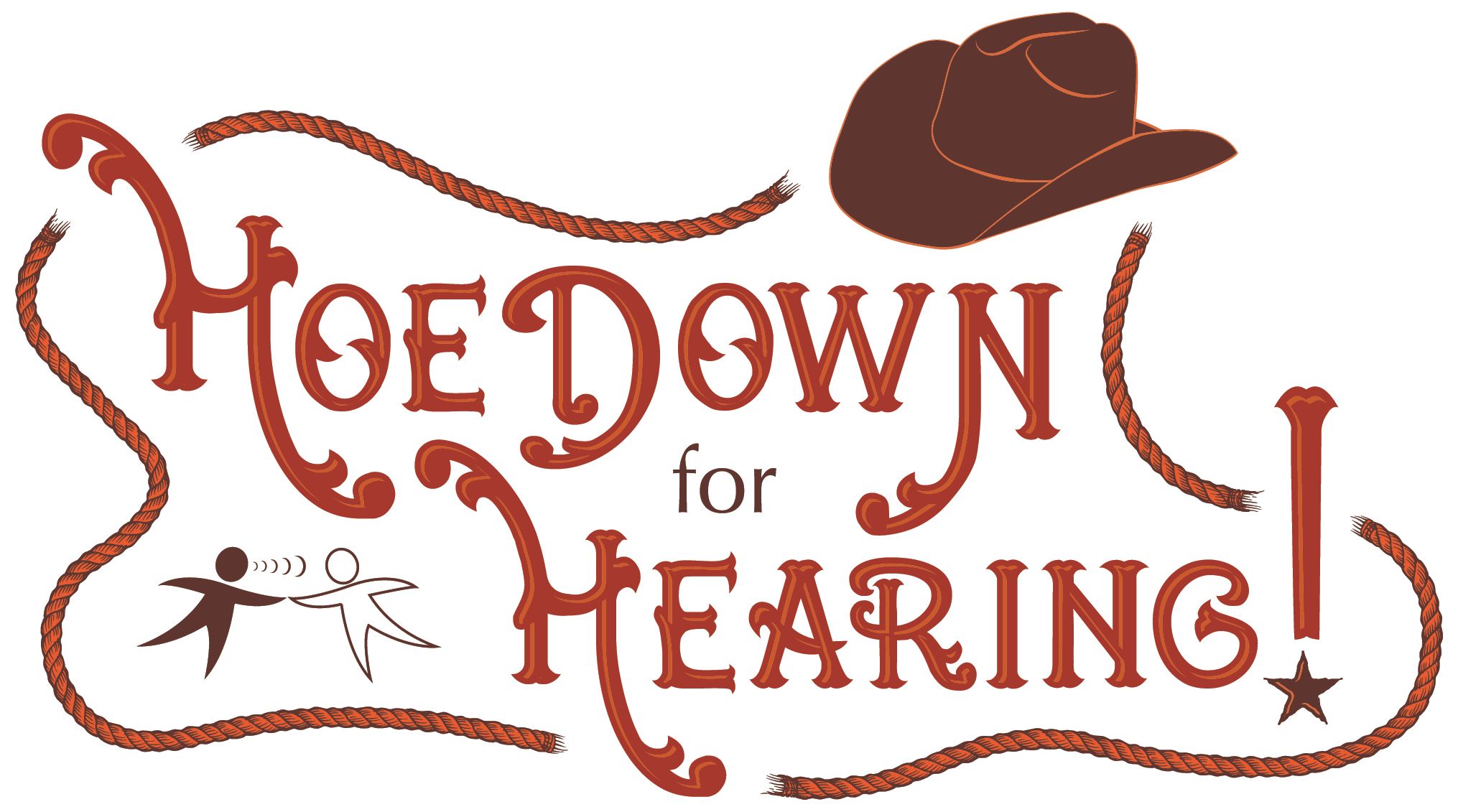 The very first Hoedown for Hearing was such a fun night! We want to send out a HUGE thank you to everyone who made it such a success!
Thank you to Susan & Jerry Edmonds, Jon Walker - "The Fry Guy", Lisa Marcom, Texas Roadhouse and St. Clair Foods for a fantastic Fish Fry Dinner!! Thank you to Subsidium, Inc., Bacardi Family Foundation, and Flat Hat for providing tasty beverages from our "watering holes". Thanks to Michael Catlin of Down and Back Corn Hole for giving our guests the chance to spruce up their throwing game! Thanks to the Texas Roadhouse Oby Market Line Dancing Champions for teaching us some line-dancing moves! Huge thanks to Floyd Curtis and the Boys from Memphis for being our live country music band!! Finally, we THANK Menagerie Farm for providing us with a perfect, western venue for our Hoedown! Everyone had a fantastic time and we raised more than $2,000 with 81 guests attending!
Next year will be even bigger!

Finally, a huge thank you to all of our volunteers who made this event possible!!

Every dollar raised will help deaf children learn to listen and talk at MOSD! THANK YOU for your tremendous support!
View more pictures from the event here!