October Classroom News!
THEME: FALL
The wind is blowing in a new season here at Memphis Oral school for the Deaf!  IT'S FALL YA"LL!!
Cooler days and nights are giving us lots of things to talk about. Our students are getting to experience everything that has to do with Fall. They are seeing and talking all about colorful leaves, acorns, pine cones, pumpkins, seeds, and the weather! 
---
HAPPY FALL BREAK!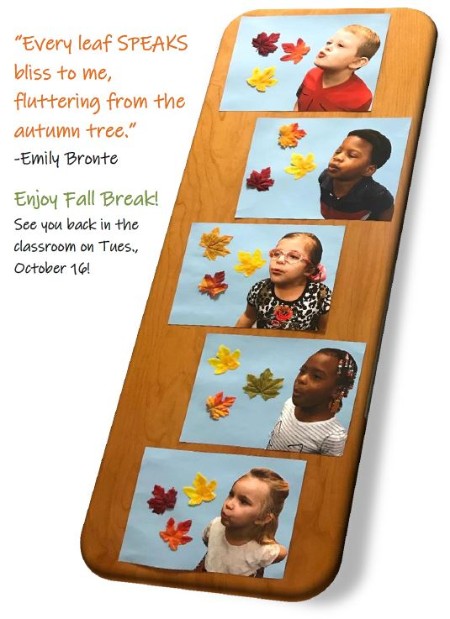 ---
THEME: DAYTIME & NIGHTTIME
The students looked for daytime/nighttime differences in the sky, daytime and nighttime activities and routines, and learned more about "nighttime animals".  On Friday, the students ended the week with our school wide Pajamas Day!
---
THEME: SPIDERS AND PUMPKINS
It is fall after all, and everywhere we go now, pumpkins are popping up! We were fortunate enough to receive 6 pumpkins each from Trader Joe's and Whole Food Germantown!! Teachers loved using these pumpkins for hands-on classroom learning experiences with the students. There was a lots of activities happening in the last two weeks with Halloween and "pumpkin-related" activities to get ready for Thanksgiving!