October Classroom News!
THEME: FALL
The students talked about a new season, Fall! The students experienced everything that had to do with Fall including colorful leaves, acorns, pine cones, seeds, and the weather! 
---
HAPPY FALL BREAK!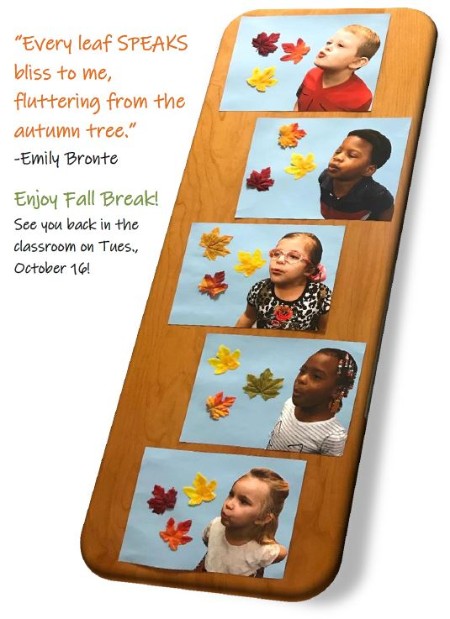 ---
THEME: DAYTIME & NIGHTTIME
The students looked for daytime/nighttime differences in the sky, daytime and nighttime activities and routines, and learned more about "nighttime animals".  On Friday, the students ended the week with our school wide Pajamas Day!
---