IRIS ORCHESTRA AND GPAC help our students learn to listen through MUSIC!
GPAC PB & JAMS Series Continues at MOSD
Ms Mimi and Mr Washington from the New Ballet Ensemble and School came to dance with the students at MOSD on Wednesday, Feb 28! We celebrated movement through the Akan folktale character. Anansi, the spider. Anasi is one of the most important characters of West African and Caribbean folklore. Ms Mimi told the students many stories of Anasi's adventures and led dance and movement to the beat of Mr Washington's African drum. A special "Thank You" goes out to GPAC for providing these deaf children an opportunity to hear Ms. Mimi and Mr. Washington.
In 2016-2017, GPAC piloted Peanut Butter & Jam on tour to supplement learning for grades K-2 in arts, culture and music. After experiencing a large success with that the PB&J program at GPAC, they decided to widen their net by touring the program to schools focusing on children in grades K-2. GPAC partners with MOSD and 3 other focus schools to present two music programs each school year (in the fall and spring). PB& J on Tour is offered FREE to all participating schools and is presented in part by funding provided by the GPAC Arts Education Fund, International Paper and various other grants.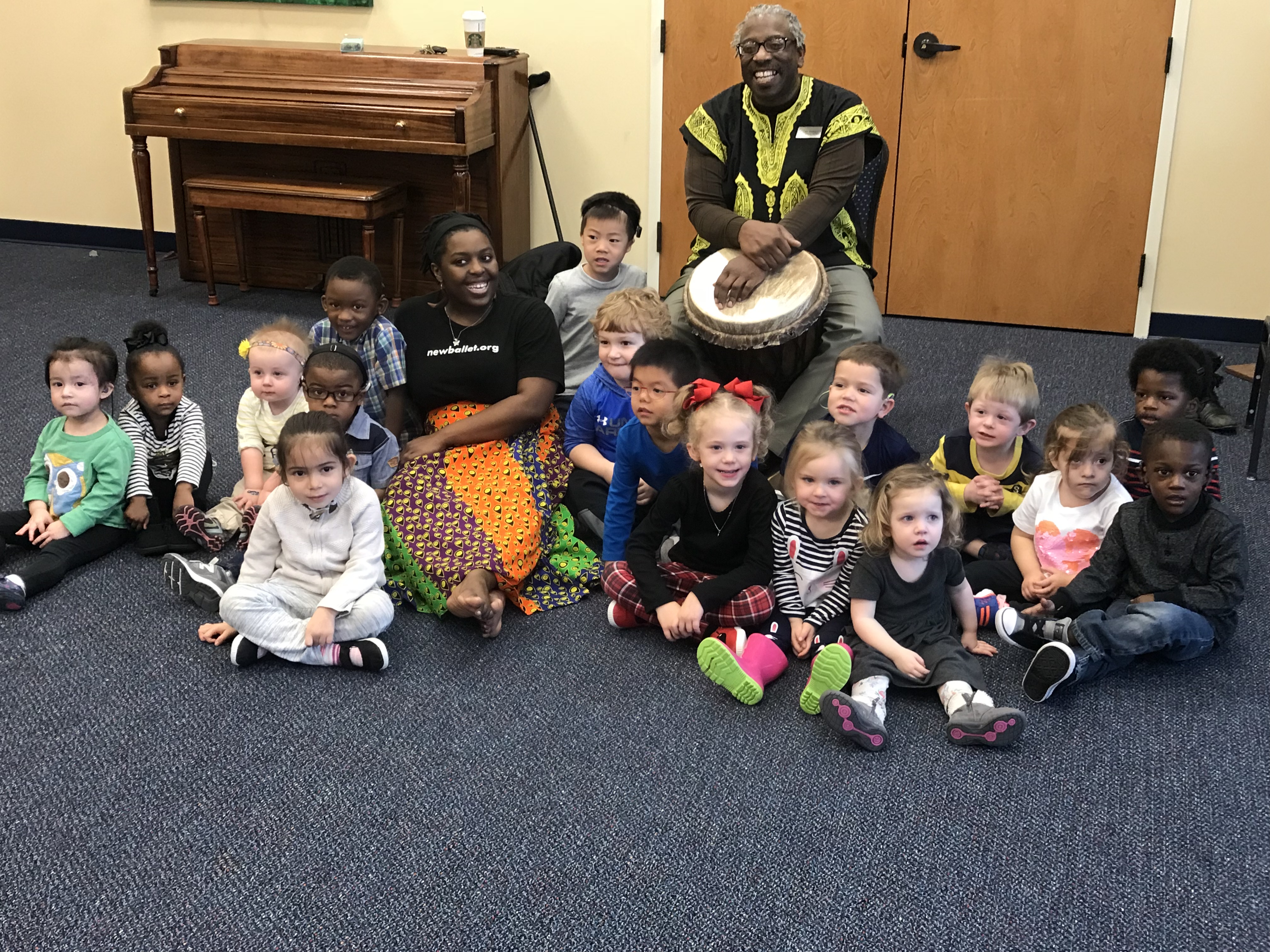 ---
IRIS ORCHESTRA Hosts Another Music Workshop at MOSD
We were so happy to have IRIS Orchestra at our school again on Friday, February 9th and thankful for Mr. Marcin for this fantastic language and listening exercise! IRIS Orchestra hosts music workshops throughout the school year that help the children explore sounds and musical scales. We are honored to be one of IRIS's Community Partners so that we can help bring the world-class musicians that make up the orchestra into our community. IRIS Orchestra, now in its 17th season, is a community of virtuosic musicians drawn from the leading orchestras, universities and chamber groups in the country, and is the resident orchestra at the Germantown Performing Arts Center in Germantown, Tennessee. 
"Music therapy procedures can effectively address a number of objectives in auditory training. Attention to sound, attention to differences in sound, recognition of objects and events from their sounds, and use of hearing to determine distance and location of sound can all be trained through musical experiences." - Music Therapy Association of British Columbia