September Classroom News!
THEME: Grandparents & Family
In the beginning of the week, the students spent time getting to know their classroom friends and their names. Then, the students learned about their families. They got to learn how many members there are in their family including grandparents and learned names of each of them. This helped them prepare for a special time on Friday afternoon when they got to have an Ice Cream Social with their grandparents and special friends!
Click here to see more pictures from the Ice Cream Social!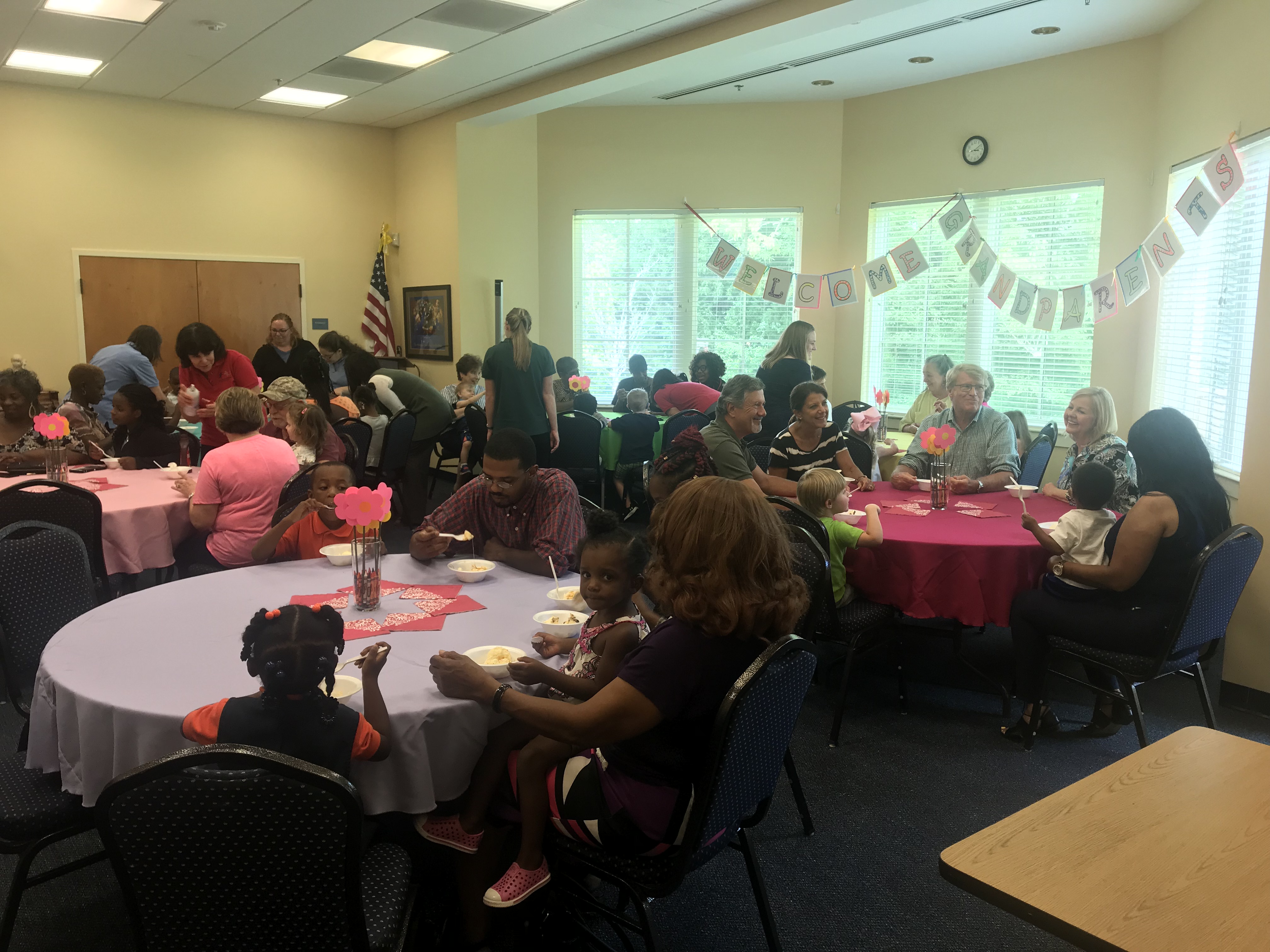 ---
THEME: Our Five Senses
This week's unit was on Our Five Senses!  Each day, the students talked about one of our senses as stated below: 
Monday—Sight
Tuesday—Hearing
Wednesday—Smell
Thursday—Touch
Friday—Taste
The students focused on body parts connected to the particular sense each day. For example, we see with our eyes. The students also spent time each day exploring how they used each of their senses. 
---
THEME: My House
The students learned about all different parts that make up our house such as doors, windows, a roof, and a chimney. Then, the students explored different rooms in a house including: a bedroom, a bathroom, a kitchen, and a laundry room. The students got to be little "interior decorators" for the week! Don't be surprised if any of your children come home to tell you that they want to be an interior designer when they grow up! 
---
THEME: Apples
This week was all about apples! Green, yellow, & red apples! The students learned about apples by hands-on activities such as sorting apples by color, tasting different apples, making our own apple trees, and cooking apple pies! Click on the picture below to see a book written by Mrs. Holly's class!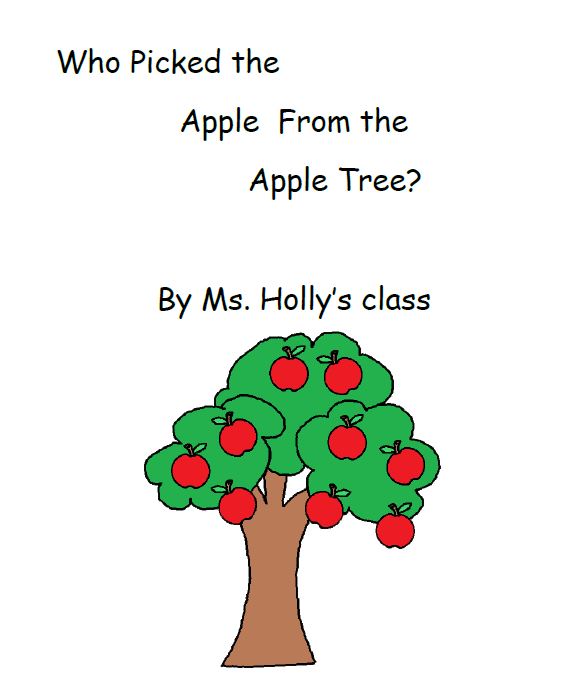 ---