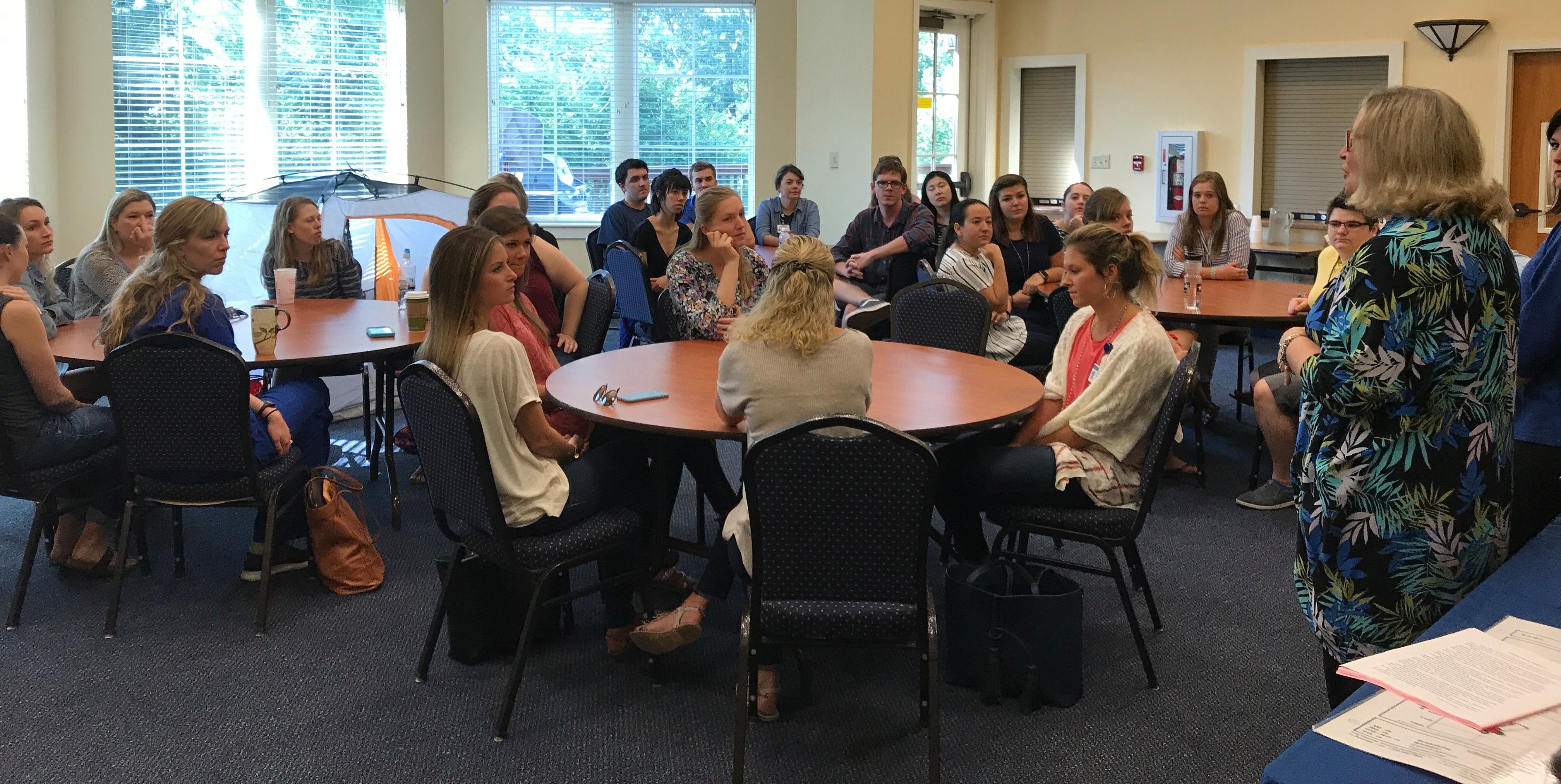 University of Memphis Audiology & Speech and Language Pathology Students Site Visit to MOSD
Every Summer Session, the University of Memphis School of Communication Sciences and Disorders students make a site visit to the campus of MOSD. This visit allows graduate program students in Audiology & Speech and Language Pathology to have a first hand experience with our program using "ORAL" instructional methods for the purpose of developing speech and language skills. NO SIGN LANGUAGE IS USED. The common goals for every young student at the school are to LISTEN, LEARN, AND TALK. The primary emphasis for the children is on developing listening and spoken language skills. Once listening skills are developed a child can begin to develop speech and language skills that will allow them to communicate in the mainstream.
MOSD serves as a practicum site for speech therapy, audiology, education and special education students from the University of Memphis and other area colleges and universities. In addition, MOSD serves as an observation site for nursing students and medical residents. To learn more about this opportunity, please contact the school at 901-758-2228.