Students Receive Special Letters from the North Pole!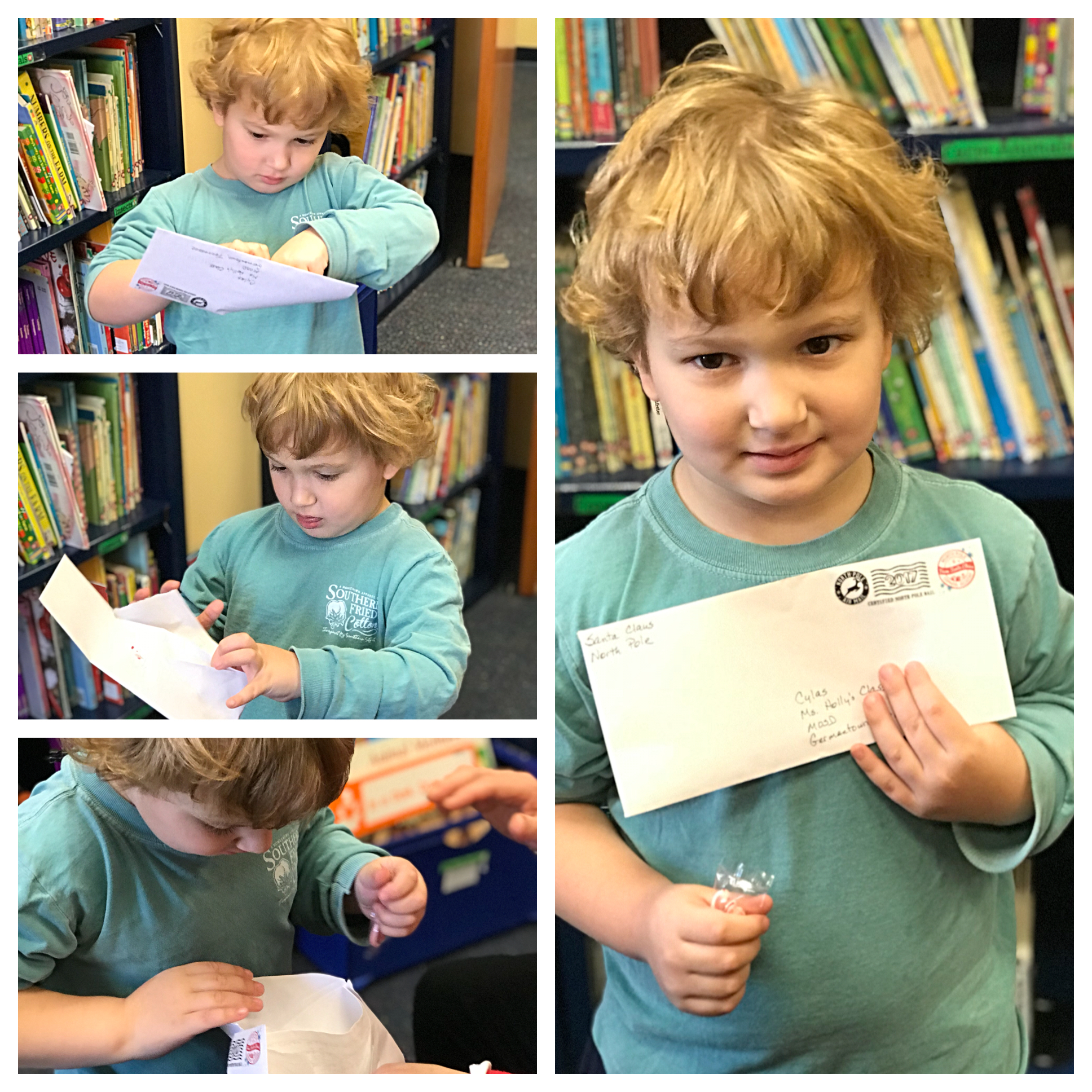 Santa and his helpers have been hard at work this holiday season! Each week, our students have expressed in therapy what they would like for Christmas and wrote letters to Santa about all the wonderful things happening in at home and in their classrooms! Our therapists use this opportunity for great listening and language exercises! The children LOVE sealing their letters and dropping them off in our "Magical Mailbox" with postage marked for the North Pole! It's even MORE fun when letters are returned to our children, thanks to Santa and our wonderful "Elves"!  The details in the letter and on the envelope certainly make for a magical experience and gives our students LOTS to talk about in therapy!
Click here to watch videos of the students reading their very own letters from Santa!