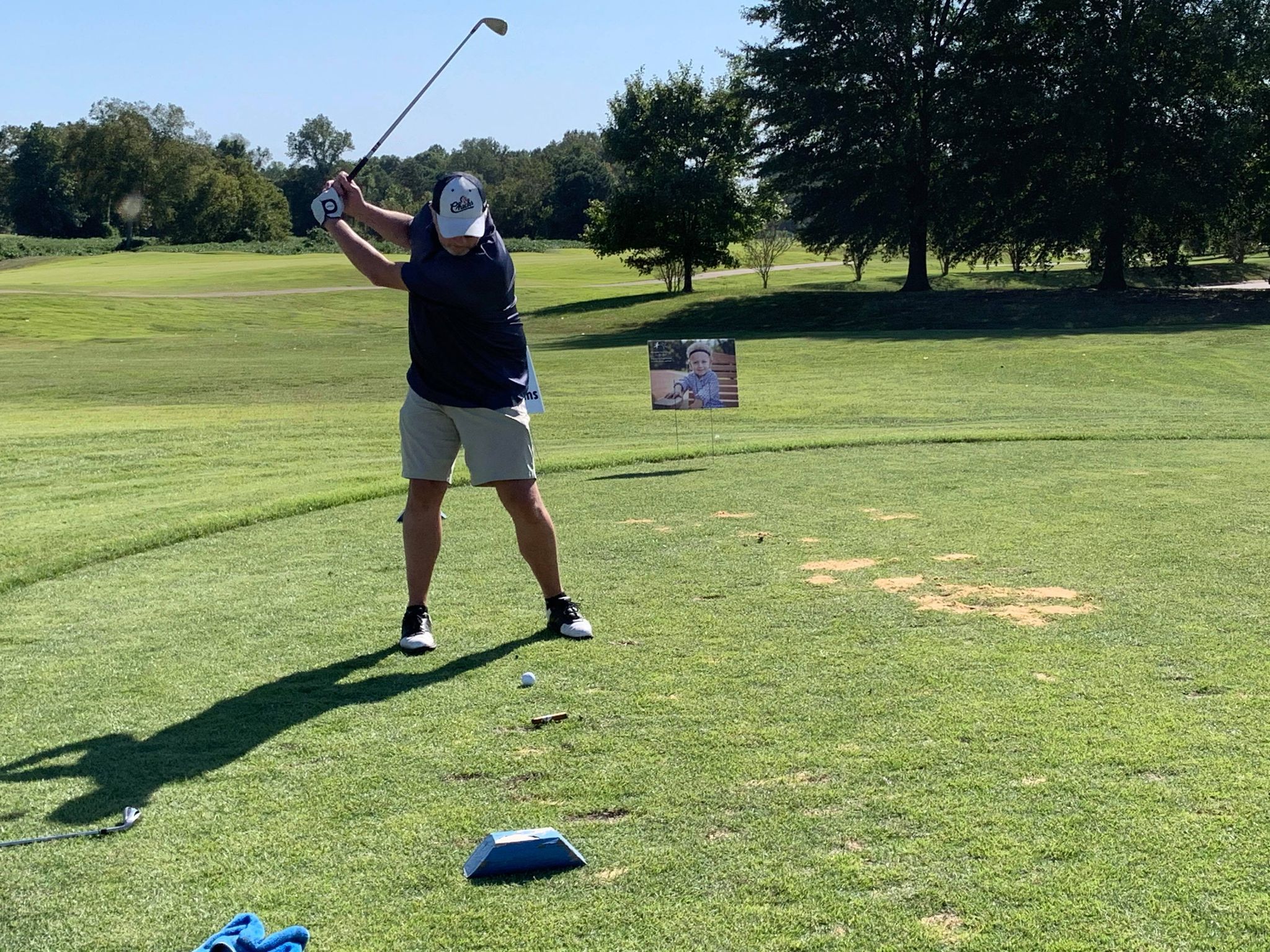 THANKS TO YOU, WE RAISED MORE THAN $38,000 FOR THE CHILDREN AT MOSD!
Thank you to all players and supporters of the 11th Annual MOSD Golf Tournament, presented by Homer Skelton Ford. It was a beautiful day at Cherokee Valley Golf Club in Olive Branch, MS. We packed the field with 30 teams and enjoyed a hot-off-the-grill lunch by Backyard Southern Style Seasoning and Nothing Bundt Cakes. Guests participated in the Hospital Wing helicopter ball drop contest before a 12:30 p.m. shotgun start to the tournament. Golfers stopped by our complimentary Putting Contest and the Bacardi Mojito Tent and even tried to beat our amateur pro golfer on our Closest to the Pin contest hole. 
Congratulations to our winners! 
1st - Bartlett Sports
(Justin Smith, Tyler Ward, Will Frazier, and Alex Ransone)

2nd - Feltman Team
(Joseph Feltman, Sam Feltman, Jake Feltman, and Erik Holmes) 

3rd - Winn & Judy Stephenson Team
(Jeff Perrin, Perk Perkins, Rick Graziosa, and Mike Weria)
Helicopter Ball Drop - Rachel Adams
Closest to the Pin - Nick King
Putting Contest - Rick Graziosa
Thanks to everyone who volunteered to help make this event an overwhelming success! Every dollar raised helps children who are deaf and hard of hearing learn to listen and talk at MOSD!

Check out pictures on Facebook HERE.