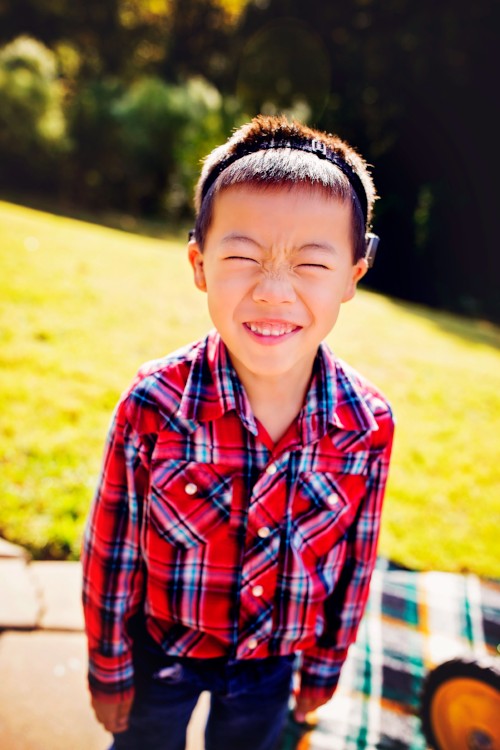 One look at his smile and they knew he was meant for them. Jane and Warren Hayes adopted Kase from China in 2014 despite his diagnosis of being deaf.
        "The agency explained that if we were not comfortable with his special needs, we could return the file and they would send us another to review.  However, our hearts had already been captured from just the one picture they sent us."
      The Hayes' had no idea what it would be like to have a deaf child, but learned quickly that Kase's hearing loss would impact the entire family. They considered learning sign language but chose an oral education path instead.  Kase wears a BAHA (Bone-Anchored Hearing Aid) that allows him to hear.
"Since the day we brought him home from China, we have seen him make giant leaps in  adaptation and learning.  We completely attribute this to the Memphis Oral School for the Deaf. Although we have to drive him close to 200 miles each day, it has been worth every second of what he has gained through their program.  Through gentle persuasion, loving hearts, and genuine kindness, they have truly laid a solid foundation for Kase to transition into Kindergarten. "
Kase wants to be a policeman when he grows up.