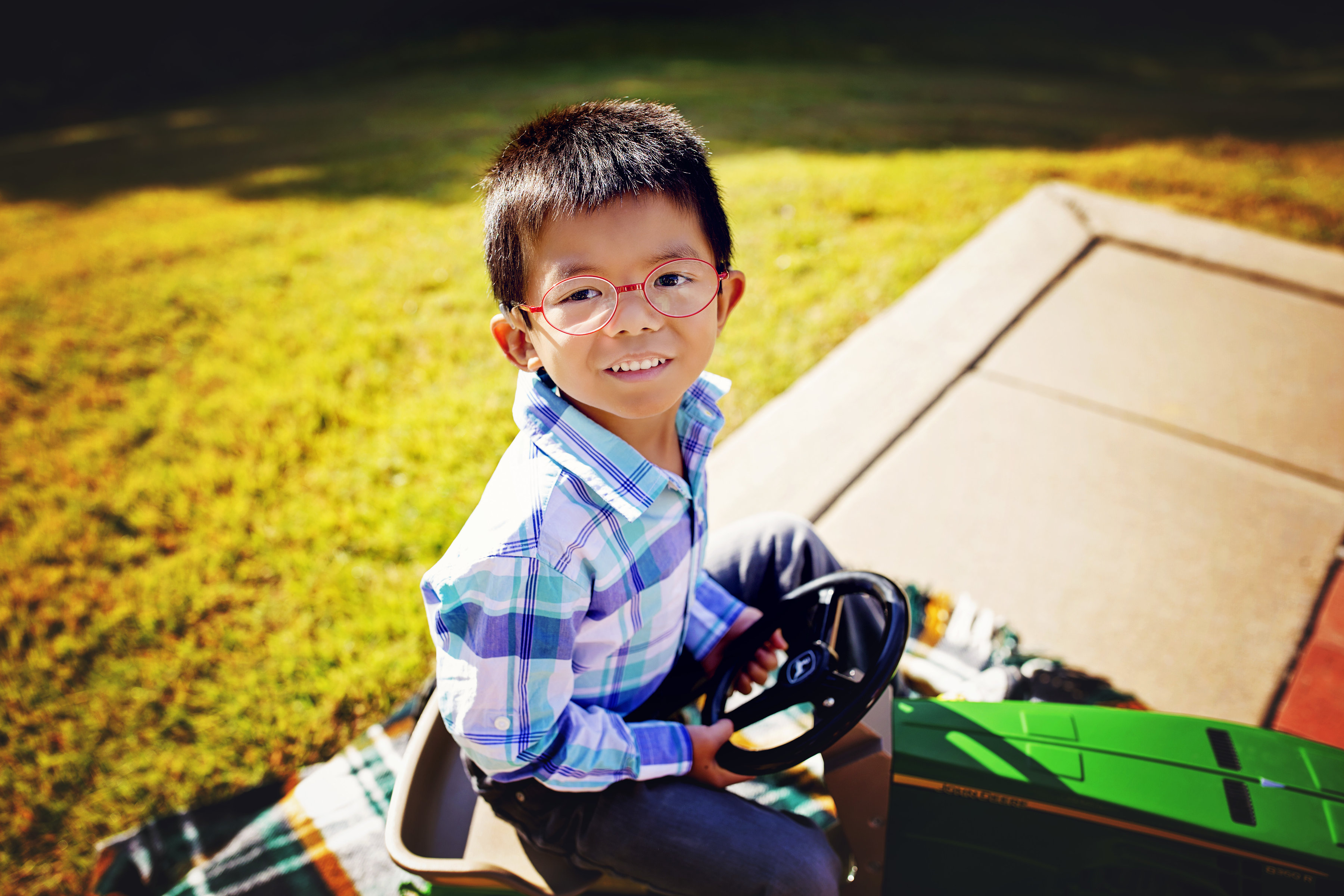 Lewis was adopted from China when he was 15 months old by loving  parents, Dan and Ellen Gaw. They did not know he was profoundly deaf until he came home with them and would not respond to everyday sounds. 
  "We were told about MOSD, called the school and began our journey the next day. The staff explained in detail what to expect and how to deal with our son's hearing loss.  They told us about the amazing possibilities for Lewis, that he would be able to hear and learn to talk – without sign language – and go to regular school with other children."
It was unchartered territory for the whole family, but at age 2, Lewis received his cochlear implants so that he could begin to hear. It was the best Christmas gift anyone could have ever wished for.
"We cannot imagine what Lewis' life would be like without the support and dedication of the exceptional teachers and therapists at MOSD.  He's a happy little boy now, learning lots of words and phrases and having fun with his classmates."
Lewis loves everything about TRAINS, enjoys singing the Thomas & Friends theme song and hopes to be a train engineer when he grows up.