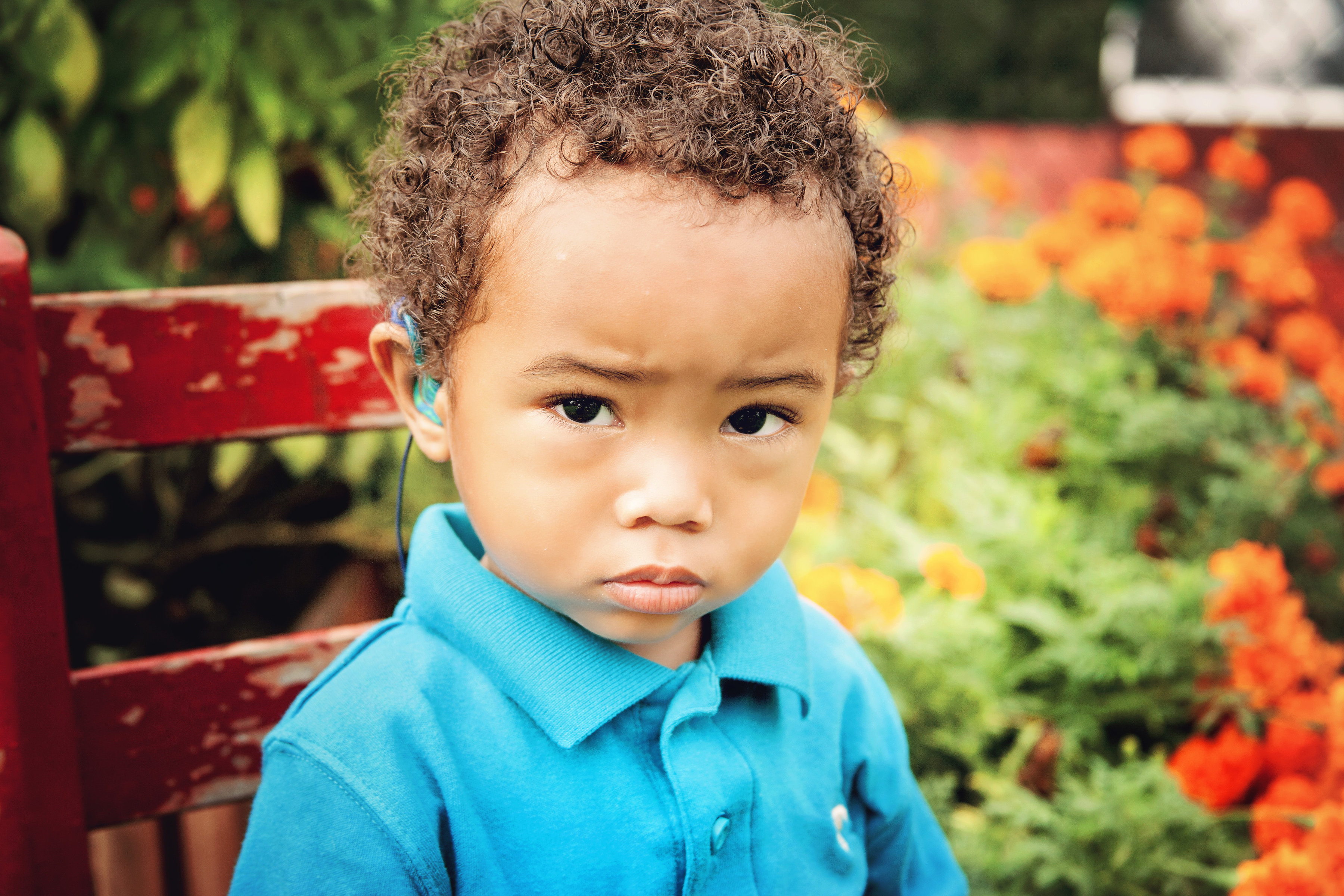 YOUR support makes this possible…
Nathan was born at 36 weeks after a very high-risk pregnancy. He was diagnosed not only with neonatal lupus, but also failed his newborn hearing screening. No one told his family that he was deaf.
Over the course of the next year, Nathan's mother, Lakisha Windle, would take Nathan for several more hearing screenings and finally, because of persistence and dedication, Nathan was finally diagnosed with moderate hearing loss. 
Nathan was fitted with hearing aids at 15 months and began Sound Beginnings at MOSD, a family-training therapy program. Thanks to your support, he is learning to talk.
"I found out about MOSD through the internet. I never even knew it was here. I came and I just cried. It was just so amazing to see the children talking and listening. I knew I wanted Nathan to come and get speech therapy here." 
Nathan began the MOSD Preschool in August 2016 and receives oral deaf education in the classroom setting, along with daily individualized speech and listening therapy.
"He is really listening. If he hears an airplane, he will say 'airplane'! He just takes me by surprise. With the help of the school, he has made tremendous progress. He is right where he needs to be. I'm just so happy I found out about MOSD."  
Now an advocate for her son, Lakisha shares her family's story. Ninety-two percent of children with permanent hearing loss are born to two hearing parents. Nathan will continue in the programs at MOSD until it is time for him to mainstream into his local kindergarten at Peabody Elementary.  The goal is for Nathan to be independent with no need for a sign language interpreter.  
"I just see many wonderful things for his future. He's come such a long way. To be able to hear your child's voice and for them to be able to TELL you they are hungry, to be able to laugh and play with his brother and sister… I couldn't imagine him not being able to talk."