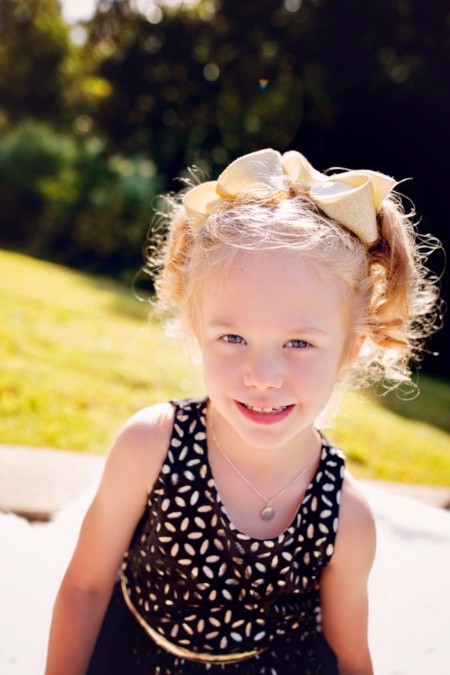 Olivia  was born profoundly deaf and received cochlear implants when she was 12 months old. Just before her 2nd birthday, Olivia began MOSD Preschool and her spoken language journey.  While hesitant  at first, Olivia's family saw the long days at school pay off.
 "When she started Ms. Abby's class, she could only say a few words such as 'uh-oh' and 'Momma'. By the end of her first year at MOSD, she was saying complete sentences such as, 'I want more snack, please.' Olivia's vocabulary and articulation increased tremendously by her 2nd year.  She began reciting poems, nursery rhymes, and song lyrics." 
Olivia's progress with spoken language has given her family hope and confidence for her future. Most recent testing revealed a growing vocabulary that is advanced for her age when compared to normal hearing children.  She has the spoken language skills to enter kindergarten in May completely independently.
"Most people do not realize she is deaf when they talk to her. This is what MOSD has done for our family-- they have taken a profoundly deaf child who could only speak a few words and turned her into a little girl who can talk for hours! "
Olivia loves music and singing. She loves to read, listen to stories, and loves to tell jokes.  Olivia wants to be a mermaid or a doctor when she grows up— or "retired like Grams".
"Thank you, MOSD, for teaching our little girl to listen and talk!"