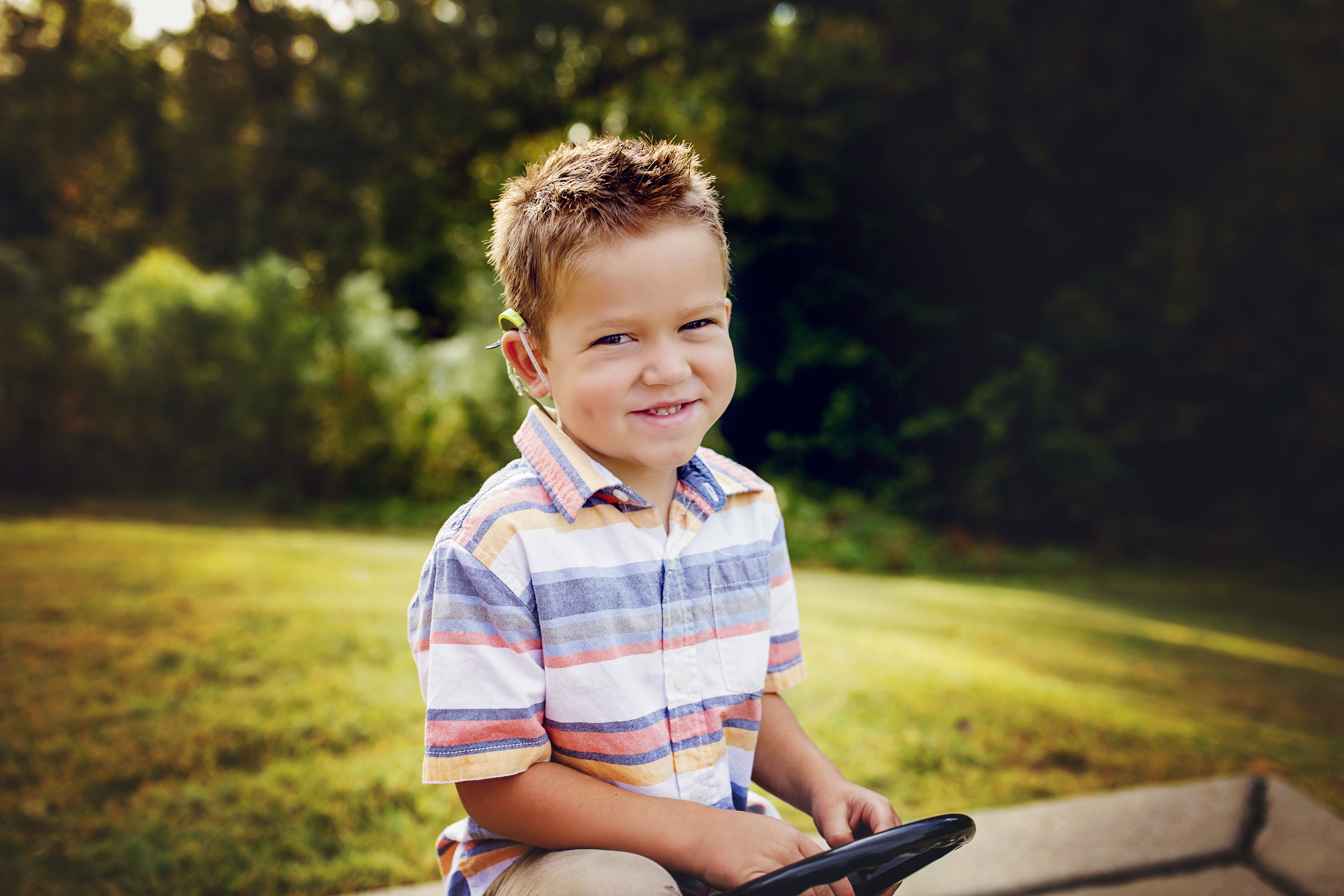 Owen was born on February 14, 2013, the perfect valentine to his parents. Hours after he was born, his family knew they would be walking a road with lots of new challenges.  With no history of hearing loss in their family, it was a shock when Owen failed his newborn hearing  screening.  Owen's listening journey did not begin right away because his family had to address other medical issues that Owen was born with.  After extensive procedures and additional testing, Owen's hearing loss was finally diagnosed.
"As a mother, I was terrified. The University of Memphis discovered that he was bilaterally profoundly deaf. We tried hearing aids, which didn't work. Finally, we were told he needed cochlear implants. It was the best thing that has ever happened to us and it was such a success!"
Even though Owen began to hear when he was 15 months old, Owen's spoken language skills grew exponentially and after 3 years at MOSD, he has age-appropriate language compared to his hearing peers.
"We are SO thrilled with how far he has come, thanks to our MOSD family."
Owen LOVES being outdoors! He loves riding tractors, hunting, fishing, planting, and playing all kinds of ball!  He loves to sing and dance and when it's raining, he likes to play "teacher" with his sister, Kynlee.