For families of children who have developed an initial foundation for learning through the Sound Beginnings program, Sound Transitions is a great "next step" in preparing children who are deaf and hard of hearing for entering a full day spoken language program.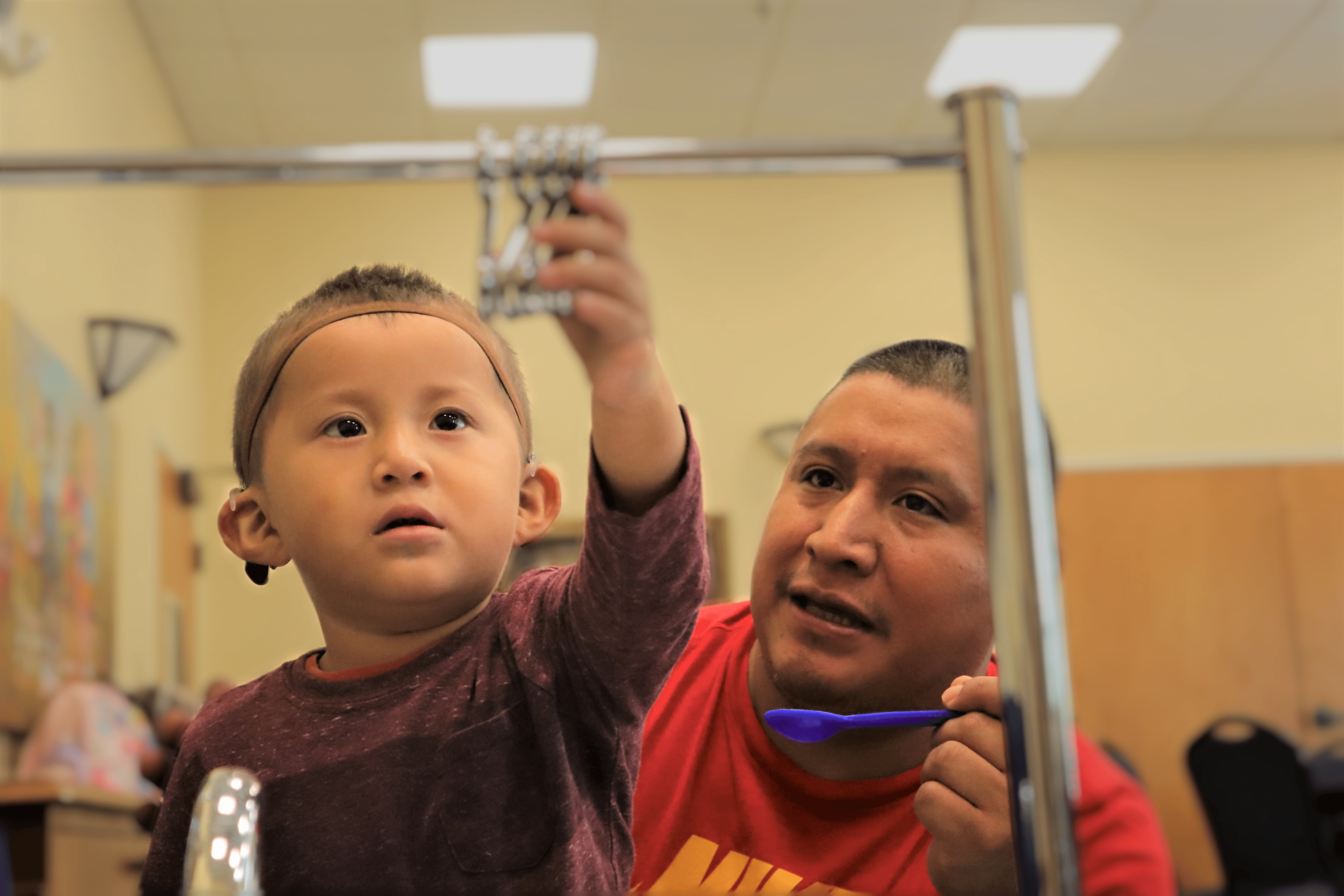 In our Sound Transitions Program we provide
Developmental Therapy
Oral Deaf Education focused on Listening and Spoken Language methods
Parent Training
In Sound Transitions, each child (ages 1-3 years) receives developmental therapy with a trained Teacher of the Deaf. Children participate in our school thematic units, the Early Listening at Home Curriculum for Infants and Toddlers with Hearing Loss developed by the Central Institute for the Deaf, and the Assessment, Evaluation and Programming System for Infants and Children aligned with the Tennessee Early Learning Development Standards (TNELDS) to improve listening, language, and speech skills as well as school readiness skills. Children in the program will develop important skills, such as sound discrimination, speech imitation, and auditory comprehension. Parents are encouraged to observe sessions to discover how to turn every day routines into listening and language learning experiences. Sound Transitions is a great "next step" for children who need increased and more intensive, small group development therapy.
Along with the aural training received through Sound Beginnings, children receive the educational foundation to prepare them for success in a more formal classroom environment in the preschool setting. Sessions are focused on our preschool thematic units. Parents will learn the impact hearing loss can have on the development of their child's social, cognitive, and language skills, and the importance of wearing hearing devices. Parents will be given tools and techniques to enhance their child's learning.
Sound Transitions is funded under a grant contract with the State of Tennessee.
Memphis Oral School for the Deaf is a participating provider and an Early Intervention Resource Agency (EIRA) for TEIS. 
If you have any questions about the Sound Transitions program at MOSD, or have concerns about your child's newly diagnosed hearing loss, please contact:
Carmen Martinez, M.A. CCC-SLP
Speech-Language Pathologist (901) 531-6736
cmartinez@mosdkids.org
---
Forms:
Click here for Notice of Privacy Practices
Sound Transitions receives program funding from the Tennessee Early Intervention System.