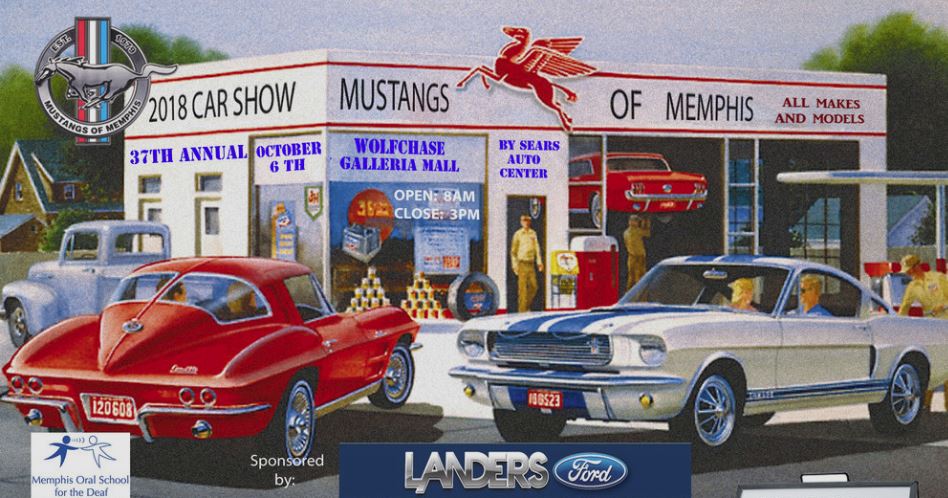 THANK YOU to Mustangs of Memphis for donating $10,000 to MOSD!!! You are helping deaf and hard of hearing students to learn to listen and talk and we greatly appreciate your friendship!
***Selected MOSD as their charity for the show!***
Now All Auto Enthusiasts can enjoy one of the Best Shows in Memphis! 
Date: October 6, 2018
Location: Wolfchase Mall Parking lot, 2760 N Germantown Pkwy, Memphis, TN 38133