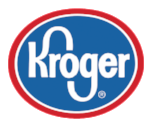 Kroger Plus Card
MOSD can earn cash rewards with every swipe of your Kroger Plus card! Go to www.krogercommunityrewards.com to register your card and select MOSD as your charitable organization. Buy gift cards for restaurants and shopping at Kroger to earn fuel points and help MOSD!

Amazon Smile
For every eligible Amazon purchase you make a donation will be made to MOSD. Go to smile.amazon.com and search for Memphis Oral School for the Deaf.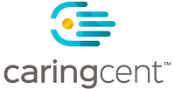 CaringCent
Round up your credit and debit card purchases and donate that amount to MOSD. It's "virtual change" that has a huge impact on our school!


Sound Investment Partner
Give the gift of sound for a lifetime! Your gift each month helps the children of MOSD learn to listen and talk. Sign up here.

Shop to Support MOSD!
Shop online at www.tobi.com and a percentage of your purchase will benefit MOSD! Click here http://www.tobi.com/#donation_program/212
Employer Matching Gift
Double your gift to MOSD! Many companies match gifts that employees make to charitable organization in the community. Ask your employer about their matching gift program and send the form along with your gift to MOSD.
Wish List
In an effort to keep costs down MOSD welcomes donations of items for classroom art projects, gift cards, school and other supplies. For the complete list of most needed and other items please see our wishlist.