GPAC Brought Dance with Jasmine to MOSD!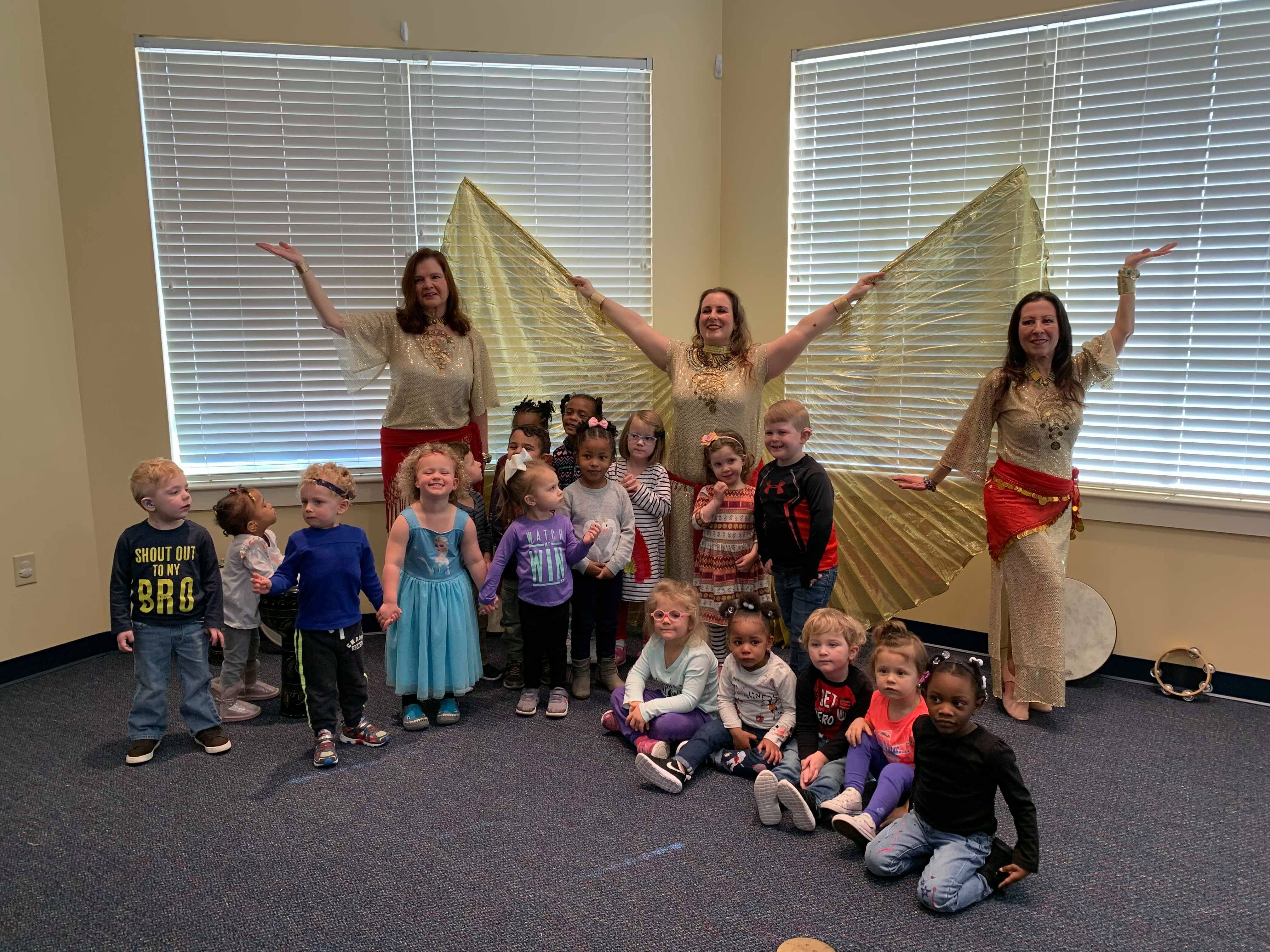 Germantown Performing Arts Center brought Dance with Jasmine to MOSD! We had a great time watching and learning from the dancers, Kam Hjermstad, Ida Shope, and Jasmine Bledsoe. After their performance, the MOSD students were able to practice their dance moves and play some instruments. Thank you GPAC for giving our students this wonderful experience! 
Check out more pictures and videos here! 
"Dance with Jasmine seeks to promote the dances of the Middle East and North Africa (commonly referred to as bellydancing) to the Memphis, TN and surrounding communities. Styles studied and performed by the school include (but are not limited to) classic cabaret, gypsy, and folk dances from Egypt, Lebanon, Morocco, Algeria, Tunisia, Turkey, Greece, as well as Spanish and Indian fusion styles.
Jasmine formed this company to elevate the perception of this dance form as art and provide those learning it with the tools necessary to execute it authentically, creatively, and safely. Her ties with other dance groups, strong dance background, and joy of performing and teaching this art greatly aid her in achieving the goal of bringing people together through movement. She is known for her quality and professionalism. The company performers, Jasmine's Jewels, share this aim of artistic excellence." (From dancewithjasmine.com)