IRIS Orchestra Brings Music about the Seasons to MOSD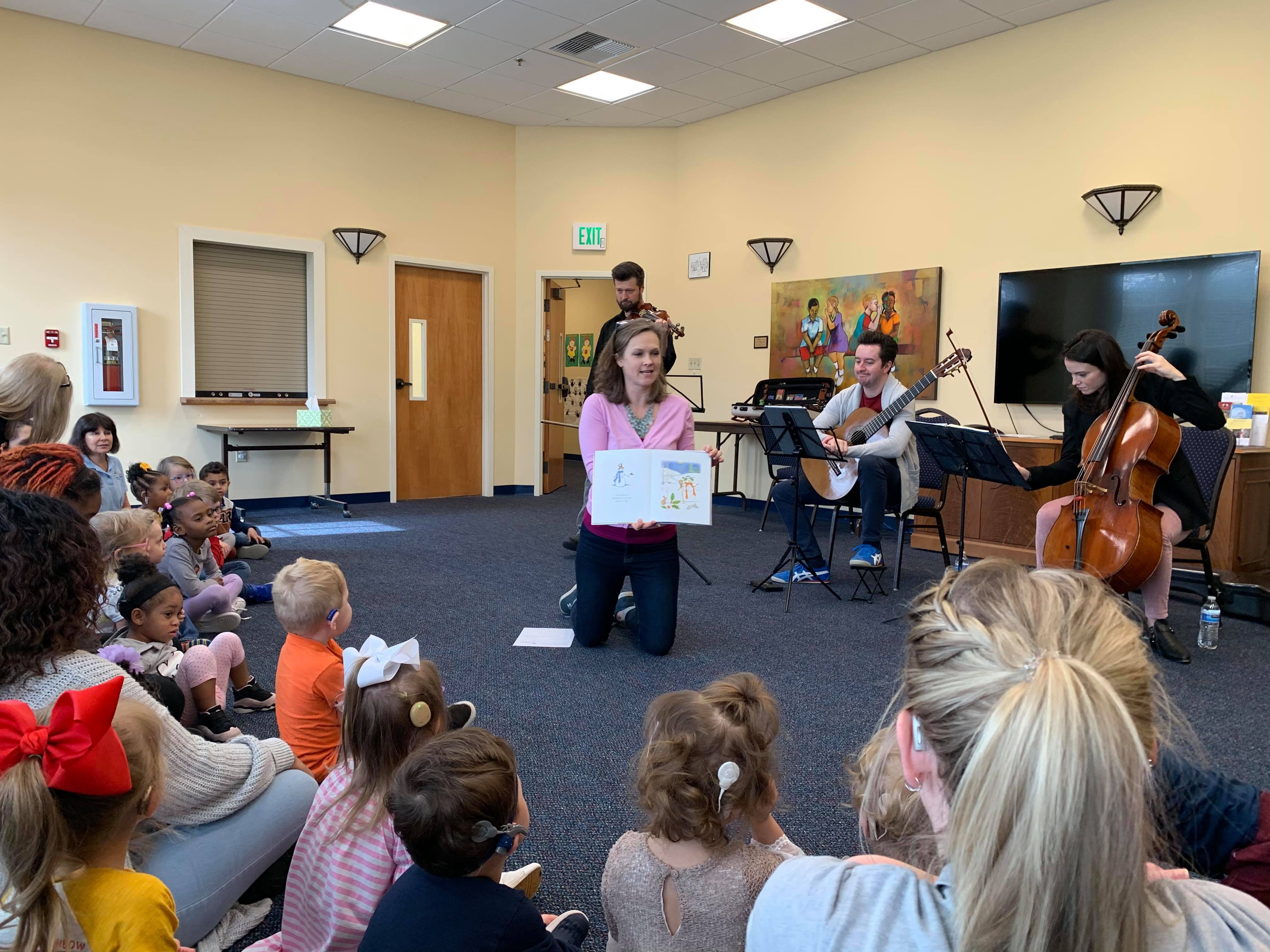 Members of IRIS Orchestra visited MOSD thanks to Tennessee Arts Commission and Germantown Performing Arts Center!
MOSD students learned about the seasons with members of IRIS Orchestra. After reading a poem about the season, members of the orchestra played a piece reflective of that season. MOSD students "stomped the snow off of their boots" listening to winter music and imitated leaves falling during autumn music. 
Thank you to IRIS Orchestra for bringing interactive music experiences to the students at MOSD! 
Check out all of the pictures and videos from this IRIS Orchestra visit HERE