Kona Ice Truck Visits MOSD!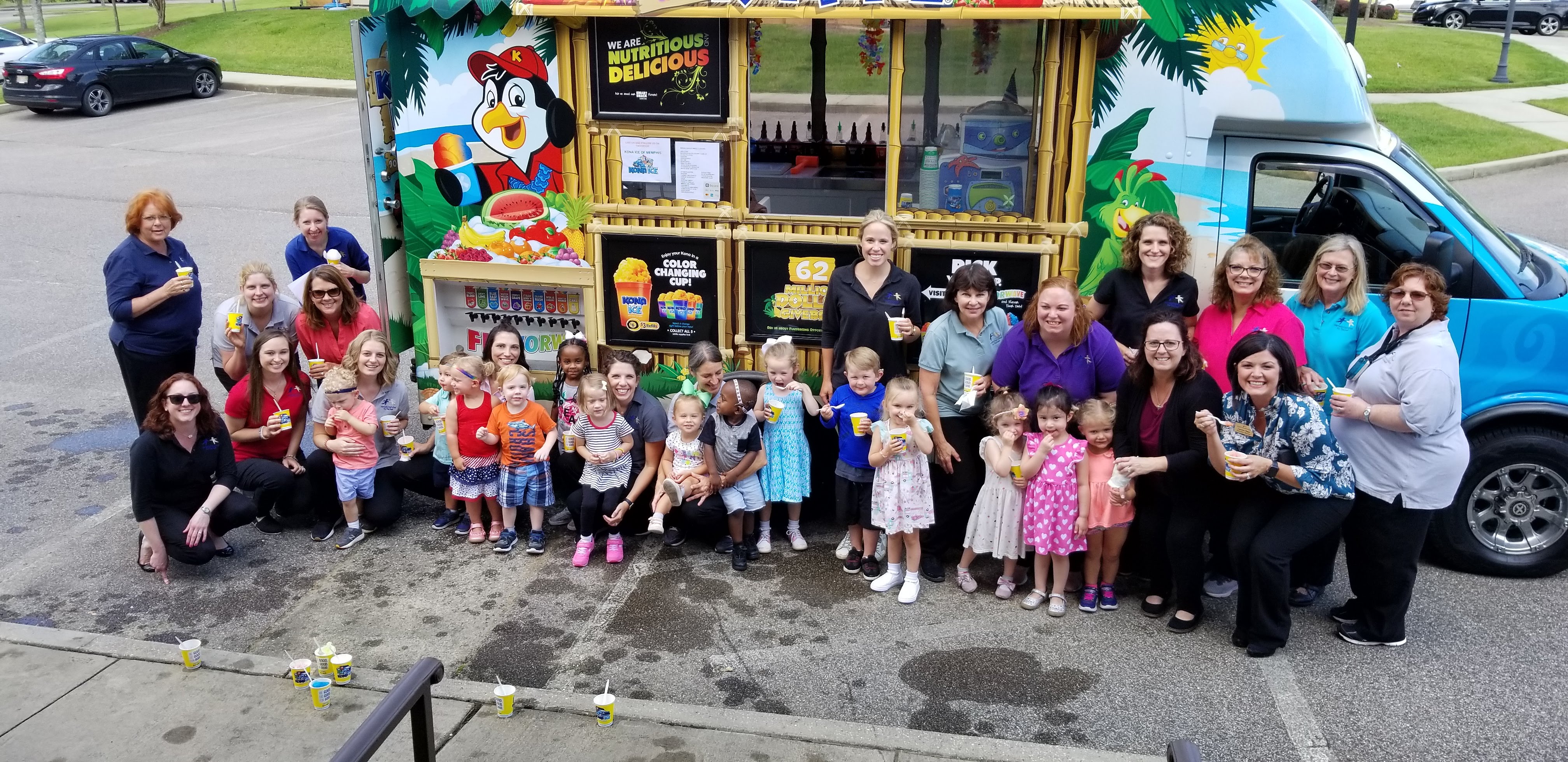 The Kona Ice truck delivered sweet, refreshing treats to MOSD students and staff this morning! The kids got to choose their flavor, put the syrup on their Kona Ice, and LISTEN to the tropical music the truck played while they enjoyed their Kona Ice! We are so thankful to Debbie and John at Kona Ice for donating shaved ice treats to us!
See more pictures HERE!