MOSD Elves Take Our Letters To Santa!
Memphis Oral School for the Deaf students and staff are so grateful to have volunteer support throughout the year, but we must highlight those volunteers who intentionally seek out magical opportunities for students to make memories. Our "Elves", Beth Pickler, Jane Russell, and Roberta Hefley, deck our halls with Christmas trees and decorations and bring gifts each Christmas to students and staff. The most popular treat of all-mailing letters to Santa. 
In the weeks leading up to Christmas, our students write letters to Santa and wait anxiously to get a letter in return. This activity is an opportunity for vocabulary-building and literacy. We are so thankful to volunteers at Pickler Wealth Advisors for taking the time to send our students letters in return, highlighting specific fun facts about each child. Their faces light up to know they are loved by others.
We are so thankful for these volunteers and the many ways they give back to MOSD throughout the year!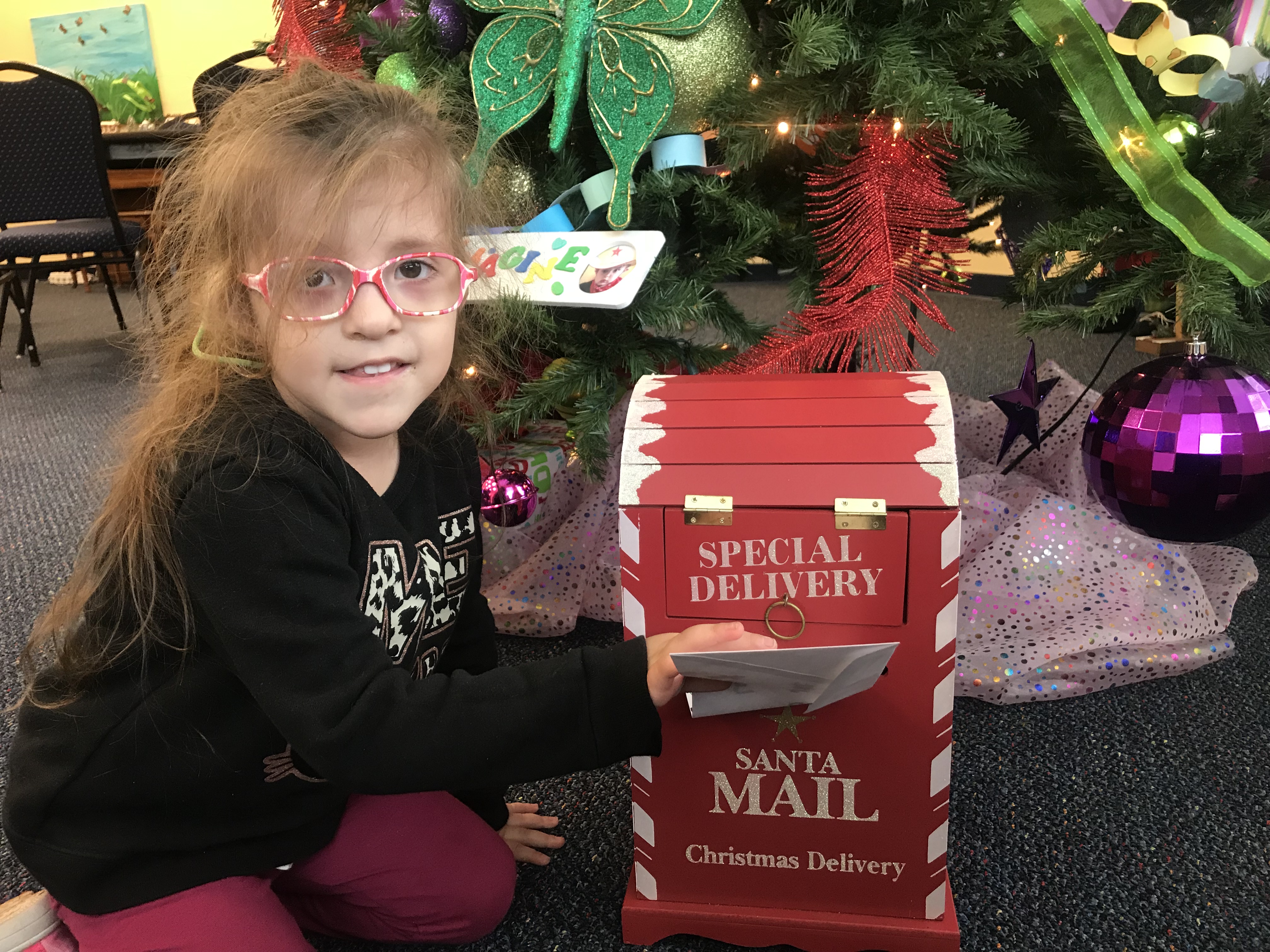 ---
Packages Arrive From The North Pole!