Andrea Baird Appointed New Executive Director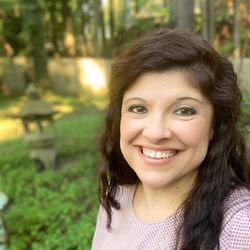 Andrea Baird M.S., Executive MBA, is excited to begin her role as the newly appointed Executive Director for Memphis Oral School for the Deaf (MOSD). Andrea is an inclusive servant leader with over 25 years of experience working within the non-profit, for-profit, education, and government sectors. Andrea's values as a leader aligns with MOSD's mission and vision and she is excited to bring her experience and talents to MOSD.  
As she transitions into her new role as the Executive Director her goals initially will be to learn all that she can from the talented and amazing team at MOSD. Her experience and education in childhood development will provide a strong foundation in her new role. Andrea is a skilled administrator with an abundance of experience in non-profit organizational management, education, fundraising, and developing those on the team. She is a servant leader that focuses on strength-based approaches when working with and developing others.  
Andrea's commitment to her community is evidenced by the many organizations she volunteers with in various capacities including serving on boards, committees, or commissions. She is committed to be part of initiatives where positive social change is the focus. Andrea believes that all of us are responsible for modeling behavior for future generations to come and has witnessed first-hand how modeling love and kindness for others can indeed change the course of hearts and minds. She is a strong believer and practitioner of the Golden Rule, "Do unto others as you would want them done to you." She continues being involved in areas where the forgotten, disadvantaged, or lost are restored and renewed. She believes all should have the right and opportunity to succeed no matter their circumstance.  
Andrea has always had a passion for education and often finds herself reading and researching areas that interest her. Andrea attended Washington State University where she worked on her Bachelor of Science degree then went to task on completing her Master of Science degree. Andrea believes that in order to change the world one must change themselves and continued with developing herself by completing her Executive MBA with University of Memphis and is currently enrolled with the University of Memphis completing her Doctorate degree in Education. Andrea is able to do all that she has done and will continue to do by the loving support of her husband Clay, their four children, and their happy fur babies.