MOSD Celebrates Our 2019 Graduates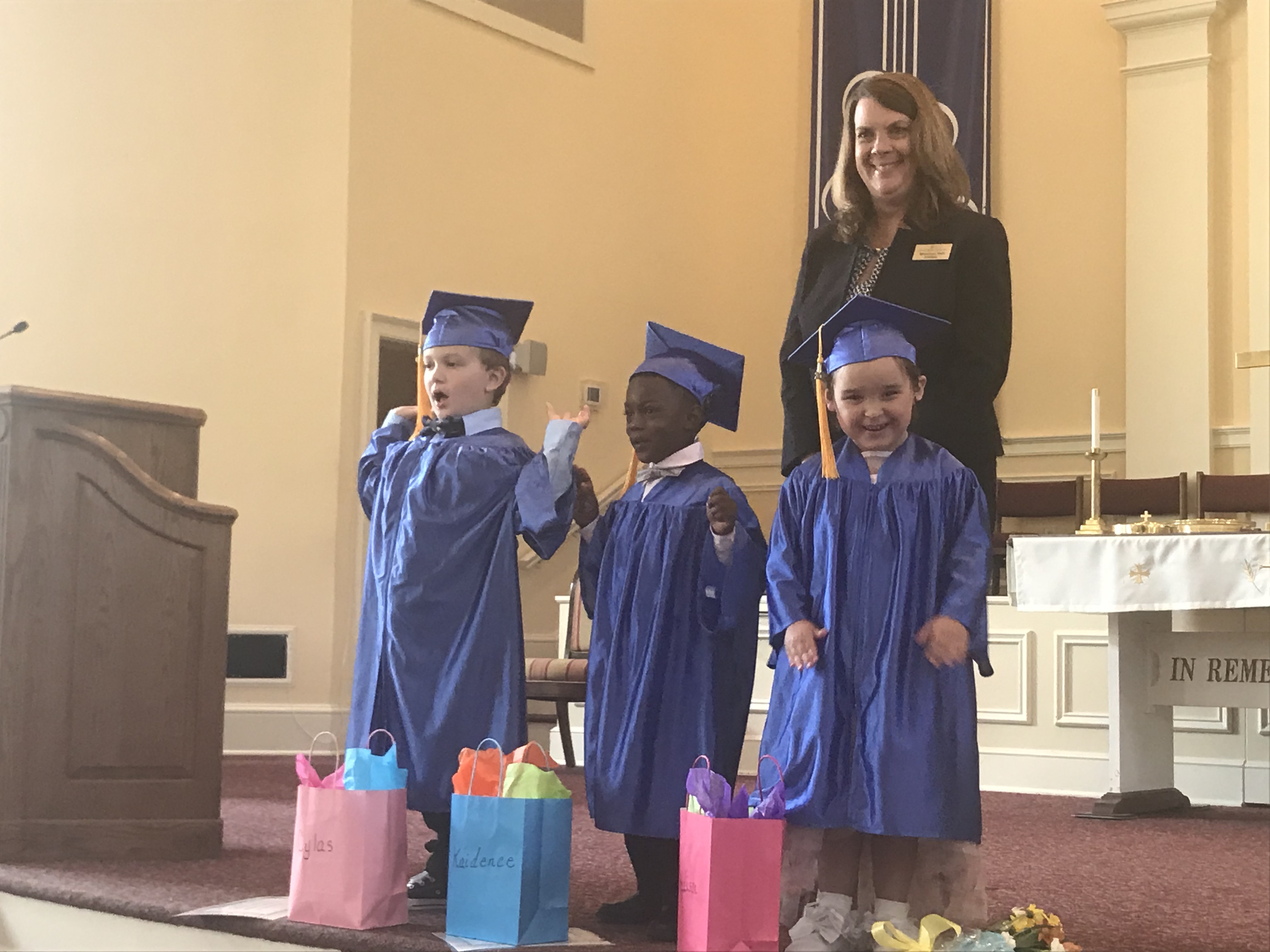 MOSD held our annual graduation ceremony and butterfly release for our 2019 graduates today! It was so fun celebrating Addison Ledesma, Cylas Taylor, Kaidence Thomas, and Madison Ray. The kids sang songs, told us about the things they learned at preschool this year, and honored their mothers and grandmothers with flowers. 
After graduation we went outside for the butterfly release, which is such a beautiful MOSD tradition. Our butterfly release ceremony celebrates the transformation our students make. The "caterpillar to butterfly" metaphor demonstrates the four stages of the butterfly's life cycle as it relates to our students' hearing loss journeys. The egg stage represents when our students are born. Some are identified as having a hearing loss at birth, but some are not. The caterpillar stage is representative of being identified as having hearing loss. Sound Beginnings becomes the journey to most of our parents as they become partners in education. Our entering preschoolers represent the chrysalis stage, learning to listen, learn and talk every second they are at MOSD. Finally, the butterfly stage represents the amazing transformation and nature at its best, allowing our students to soar like butterflies to the next adventure in their journeys!
Check out the pictures and video below and click here for more pictures and videos!