Mustangs of Memphis Auction Raises $2700 for MOSD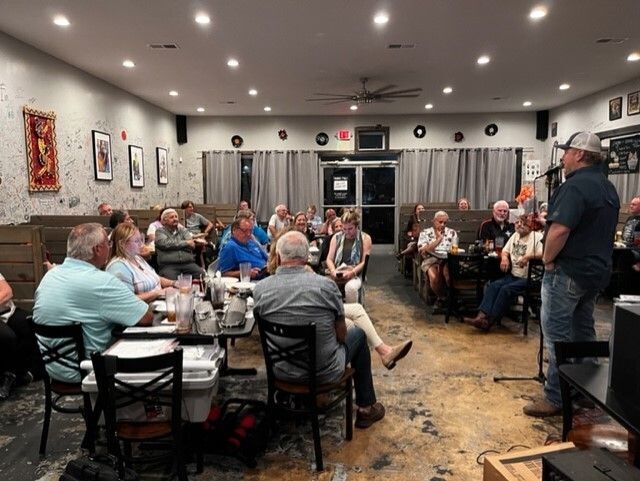 Mustangs of Memphis held a fundraising auction Saturday at Wally Hatchet's specifically to benefit the students of Memphis Oral School for the Deaf. The auction featured a wide variety of auctions, many of them hand-made by group members, and raised a grand total of $2700 that will benefit the students of MOSD. Mustangs of Memphis will also be hosting another fundraiser in the form of their annual car show on October 1st.
Mustangs of Memphis have been fantastic supporters of MOSD and we're proud to have them as partners. MOSD is always looking for ways to engage and connect with our local communities and our relationship with Mustangs of Memphis is a prime example of that commitment. We'd like to thank them for their continued support and all the effort they put in to help our students learn to listen and talk!
Mustangs of Memphis Auction