Hearing Heroes Streaming Fundraiser November 20th 3PM - 12AM!!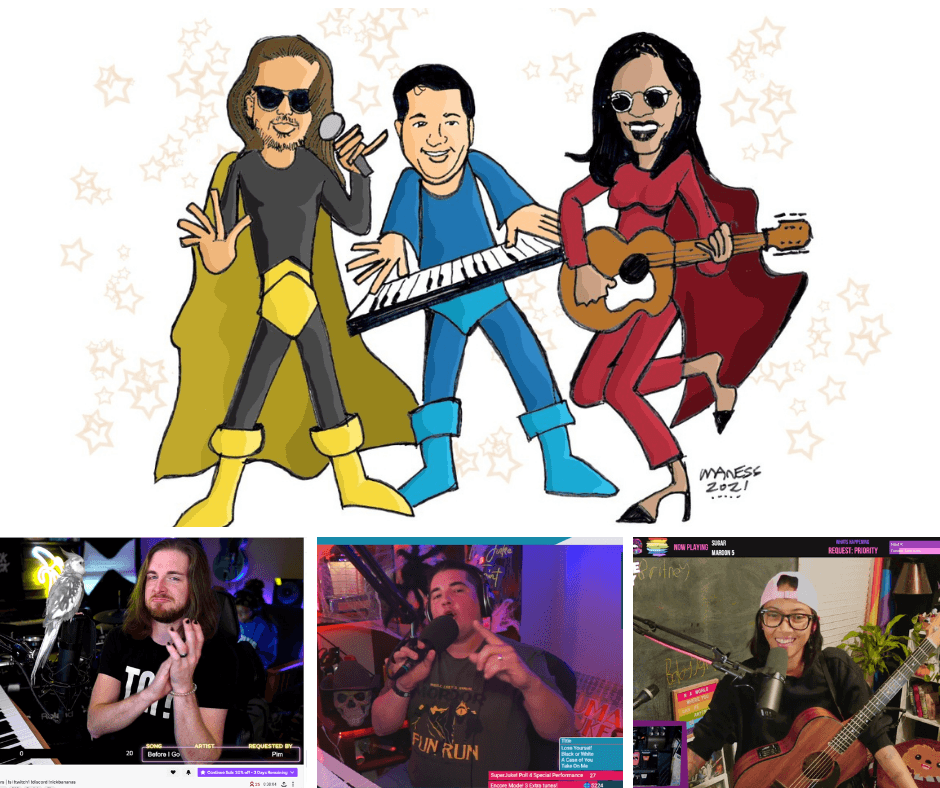 Tune In at 3 PM CST on Saturday, November 20th!
MOSD is teaming up with Nick Black for a fundraiser streaming live on Tiltify and Twitch platforms.  Twitch is the world's leading live streaming platform where people from all over the world log on to chat and watch their favorite entertainers.  Tiltify is an online video-based fundraising platform.  When these two emerging technologies combine, it creates innovative and epic fundraising!
Memphis musician Nick Black will be live streaming his performance on Twitch and "raiding" other channels to multiply the audience.  All proceeds from donations will benefit MOSD.  We are so excited to venture into this new territory and unleash the power of Nick Black, Twitch, and Tiltify to raise funds for our school.  We are calling the fundraiser Hearing Heroes because that's what our streaming friends are to us - our heroes!  By raising funds for the kids at MOSD, they are literally giving the gift of sound, making it possible for our students to receive the critical services they need to access a world of sound and become a part of the hearing world.  We'd like to thank Nick Black for his stewardship in spearheading this effort to bring MOSD fundraising to a whole new level. 
STREAMING SCHEDULE:
Saturday, November 20th: (Click the artist name to check them out!)
NickBlackMusic : 3 PM - 7 PM 
HumanJuke81: 7 PM - 11 PM 
SashiBOOM: 8 PM - 12 AM 
Nick Black will begin the show at 3 PM CST and around 7 PM will RAID fellow streamer HumanJuke81.  This means that if you are viewing Nick's stream at the time of the raid you will be a part of the raid (FUN!) and you will automatically get carried over to HumanJuke81's stream that will already be in progress.  There will be another raid carrying the audience from HumanJuke81's channel to SashiBoom's channel.  Then all the artists will join together on Sashi's channel at the end of her show.  
 
HOW TO JOIN THE FUN:
View for Free on Tiltify (the fundraising platform)
https://tiltify.com/+hearing-heroes/hearing-heroes-fundraiser-for-memphis-oral-school-for-the-deaf
View for Free on Twitch (the streaming platform)
https://www.twitch.tv/nickblackmusic
Donate Now
https://donate.tiltify.com/+hearing-heroes/hearing-heroes-fundraiser-for-memphis-oral-school-for-the-deaf
PRIZES!
There will be a prize given to the viewer who makes the largest donation to the Hearing Heroes Fundraiser during the course of the night.  The winner will take home the original artwork (pictured below) custom created for this fundraiser by famous artist Michael Patrick Maness.  There will also be other prizes and drawings throughout the night but you will just have to tune in to find out ALL the amazing things we have planned!