Speech Pathology & Audiology Students Visit MOSD
University of Memphis speech pathology and audiology graduate students, accompanied by their professor Dr. Lisa Lucks Mendel, visited MOSD on Wednesday to view firsthand how professionals in their future fields apply what the students are learning to their jobs at MOSD. 
The grad students learned all about MOSD from Executive Director, Lauren Hays and Principal, Shannon Hall, including that every student at MOSD gets 30 minutes of speech therapy and 30 minutes of aural habilitation everyday. They also got to hear from Marie Kyle, MOSD Speech Language Pathologist, and Dr. Rachel Lunsford, MOSD Audiologist, who described the work they do at MOSD to the grad students. The grad students had lots of great questions for Marie and Rachel!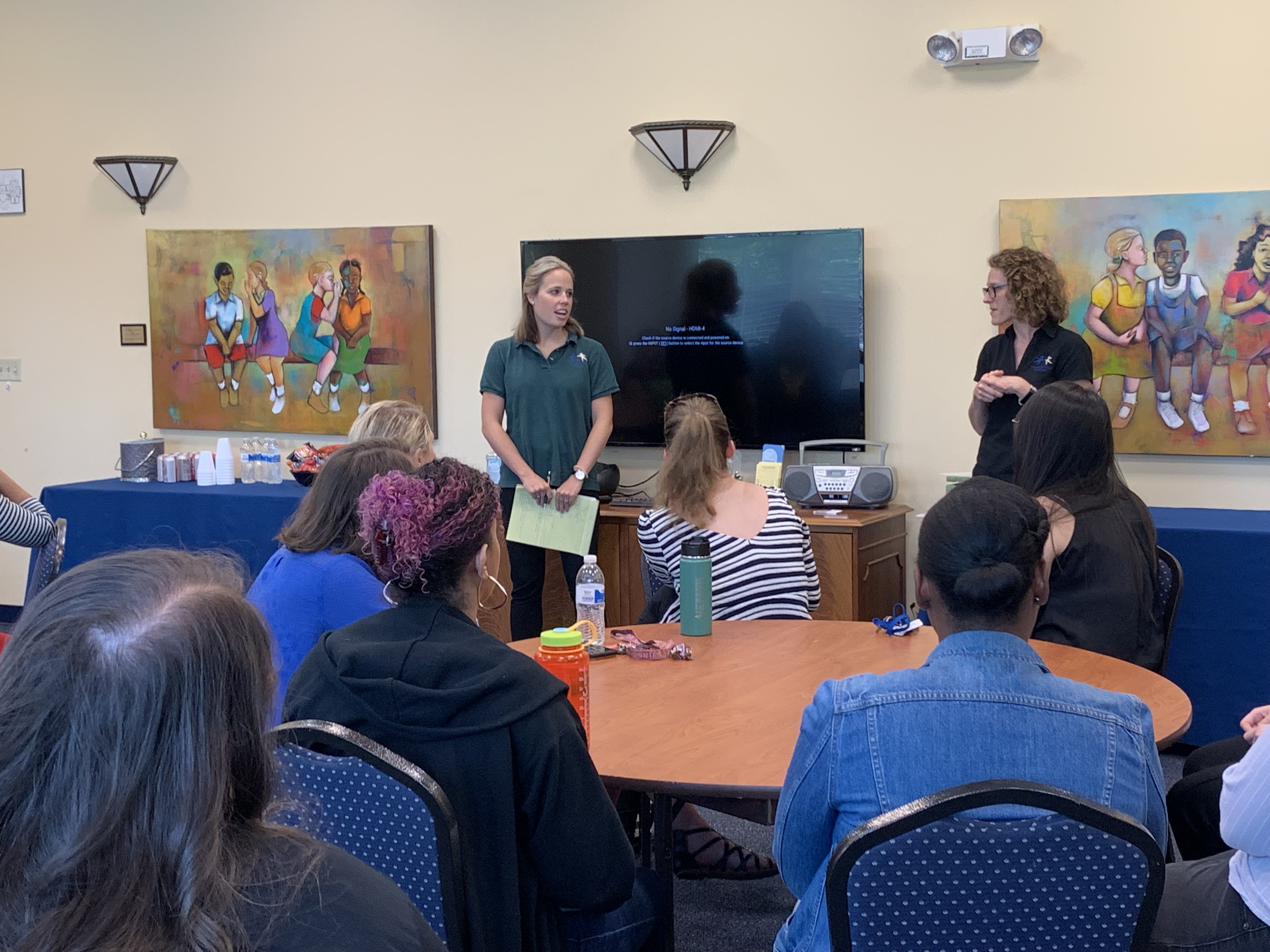 After hearing from the professionals at MOSD, the grad students toured the school and saw the speech and aural therapy rooms, MOSD's discovery room, and the classrooms. In the classrooms, the students observed how our teachers use every activity as an opportunity to reinforce the use of language. 
Thank you to Dr. Lisa Lucks Mendel for bringing these future speech pathologists and audiologist to visit our school!