The Cat in the Hat Visits to Read to our Students!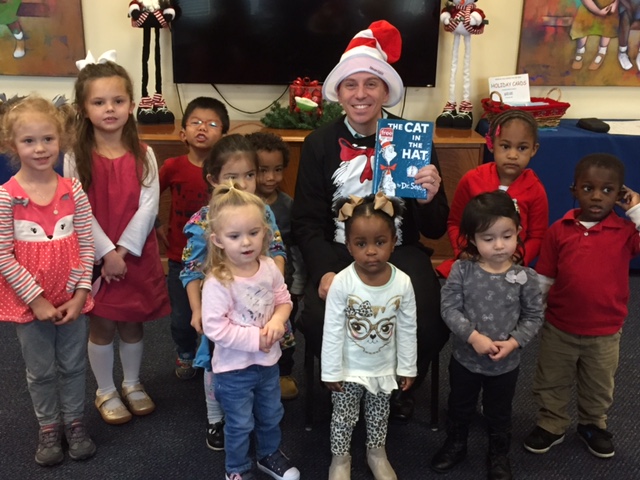 MOSD students are getting LOTS of visitors during the month of December! Some of our visitors are "special readers" which is an extra special time! Each year we look forward to having "The Cat in the Hat" book read to us by Kirk Taylor, father of former MOSD students Cassandra Taylor. Mr. Taylor certainly gets in character for his cheerful reading! It is a fun time and we are so thankful he returns to MOSD each year around the holidays. Cassandra is currently in the 4th grade at Tara Oaks Elementary School in Collierville.
Merry Christmas & Happy Holidays!