PREPARING HEARING-IMPAIRED CHILDREN TO LEAD INDEPENDENT LIVES...
After fifty years of serving deaf children in the Mid-South, hundreds of children have graduated from MOSD and have become productive citizens in our community. Their journeys are the proof of investing in early intervention.
---
MOSD ALUMNI
Tyler

Tyler is a proud graduate of MOSD and leads an independent and successful adult life. He now lives in Houston, TX and works for Hewlett Packard as a supply chain analyst. Tyler is working with the Houston Ear Research Foundation and Cochlear Corporation in a study on the upgrade from a Freedom processor to the Nucleus 6. Tyler is a perfect candidate for this study because he is incredibly particular about the programming of his implant and has always used every feature each of his implants have offered. He loves to swim and is a member of the Masters Swimming Program in Houston. He is active in church and other local adult programs.
Dominique

Dominique is graduating from high school in the spring and plans to attend college in the fall. Her dream is to become an Audiologist so that she may help children in the same manner as those that helped her.

Alex

Alex graduated from MOSD and mainstreamed into local schools. He graduated high school in New York with a dual language curriculum in English and Hebrew. He spent a year of study in Israel and attends the University of Maryland where he maintains a 4.0 GPA. He plans to attend law school after college.

Jesse

Jesse successfully mainstreamed into grade school and is a recent graduate of the St. Louis College of Pharmacy where he received his six year doctoral degree in Pharmacology. We can all now call him Dr. Jesse Burroughs, Pharm D., a momentous achievement!
---
"Talk is cheap, unless you're deaf. Then it's priceless."
---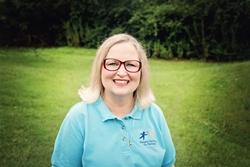 "Our goal is for MOSD students to not only mainstream into kindergarten, but become independent and productive adults."
-Teresa Schwartz, MOSD Executive Director